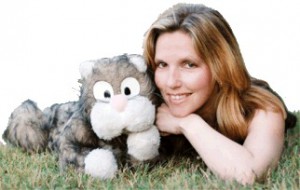 Yvette began entertaining audiences with her ventriloquist show at the age of nine. Her first big challenge came at the World Modeling Association Talent Competition in New York City when she was ten years old. That 1st place trophy sent Yvette on her way to a promising career.
Yvette won the Junior Competition at the International Ventriloquist Convention and two years later was the first Canadian to win the Senior Division. She has gained tremendous respect in the ventriloquist community Internationally. Yvette has been invited to represent Canada, perform and hold a chair on the Panel of Experts at the International Ventriloquist Convention in July 2003.
Yvette is a versatile performer and has provided great joy to hospitals and retirement homes and has even been a spokesperson for Ford. In 1999 Yvette toured the Canadian Auto Shows with Ford of Canada Marketing the 2000 vehicles.
During her twelve year career at Paramount Canada's Wonderland Yvette & Her Puppet Friends has been awarded the Best Show in the park by unsolicited guest comments.
Having worked extensively with children her most recent accomplishment has been the launch of Safety Programs for school aged children through the Thames Valley District School Board. Yvette's topics include Bullying, Don't Talk to Strangers, Fire Safety and Racial Awareness.